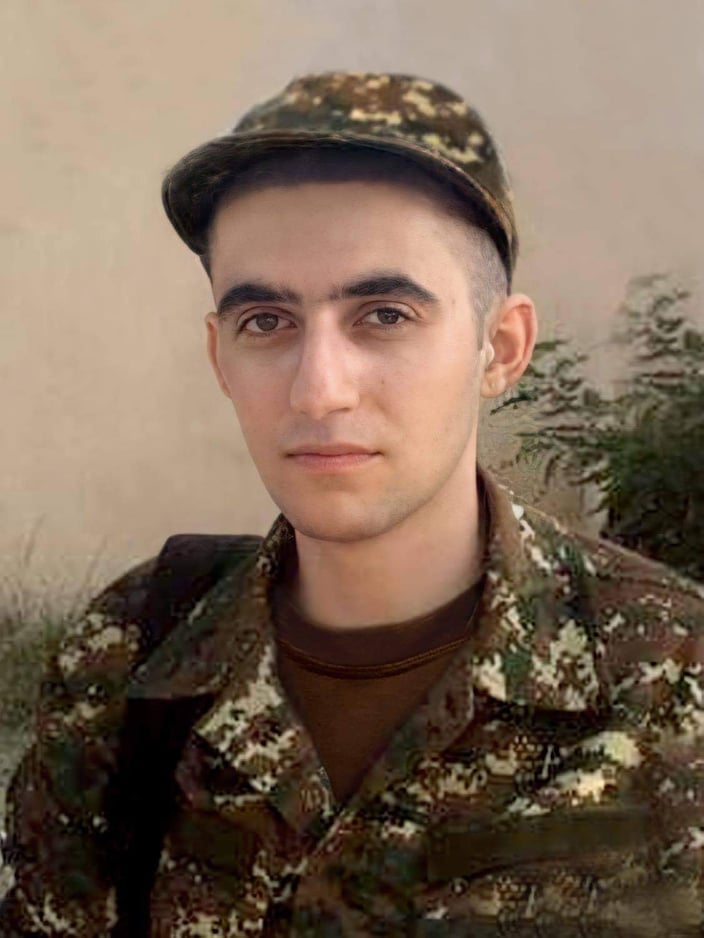 Avetis Arai Booloozian was born in Stepanakert, on October 15, 2000. He received his primary education at Khachatur Abovyan Elementary school, after which he continued his education at Tamara Kamalyan college in Stepanakert, specializing in military paramedic training.
In 2018 he entered the medical school of Mkhitar Heratsi in Yerevan State Medical University.
In July 2019, he was drafted into the Artsakh defense Army. In November-December of the same year, he participated in the military and combat training to become an instructor in Yerevan, where he was awarded diploma for the best results in the exams.
Returning to Artsakh, he continued his military service as an instructor, receiving the military rank of junior sergeant.

Since onset of enemy aggression on September 27, 2020, Avetis served in Artsakh battle grounds. From October 2 to 9, he was on the south-eastern front of Artsakh, in the region of Mount Ara, and then took part in hot battles near Hadrut.
According to the commander, during the battles Avetis Booloozian took care of everyone and spared nothing to provide medical assistance to his comrades-in-arms. On October 10, while helping a wounded fellow soldier, he was hit by an artillery shell and lost his life serving his country.
Avo is remembered by his friends as an honest, devoted and graceful person.
By the order of President of the Artsakh Republic on March 10, 2021, Avetis Arai Booloozian was posthumously awarded the MILITARY SERVICE medal for his personal service to the homeland.